Buying a home doesn't have to be stressful. 
Buying in this fast-paced real estate market can be overwhelming, even for experienced home buyers. Having a comprehensive knowledge of the process and an agent who can provide customized advice are essential to a successful buying experience.  Call us to get you started on your home buying journey.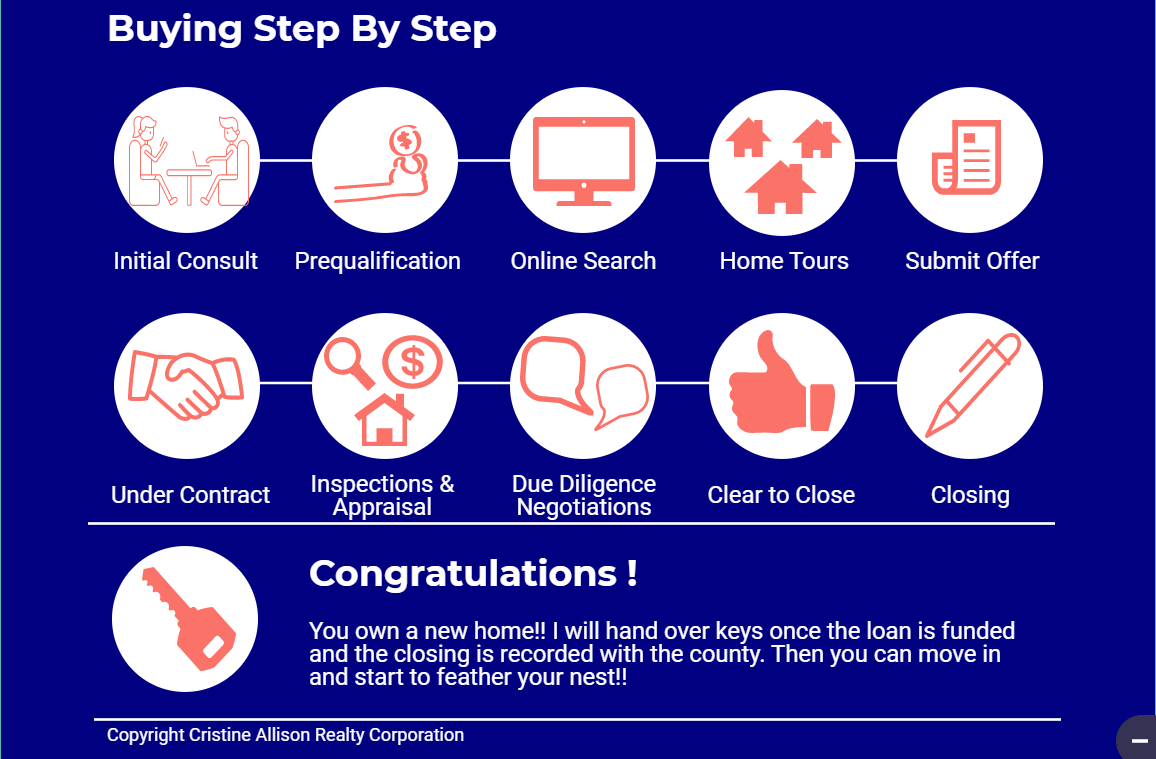 Find out what you qualify for, then let's talk about what you are 
comfortable with. 
What expenses can you expect at 
the closing table?
People we trust to provide you with
 top notch service.
We are here to help you find your ideal home
Cristine Allison is a real estate agent in , NC. Cristine Allison is recognized as a leader in customer satisfaction and will help you buy or sell a home today.
If you have any questions or concerns please call today at: